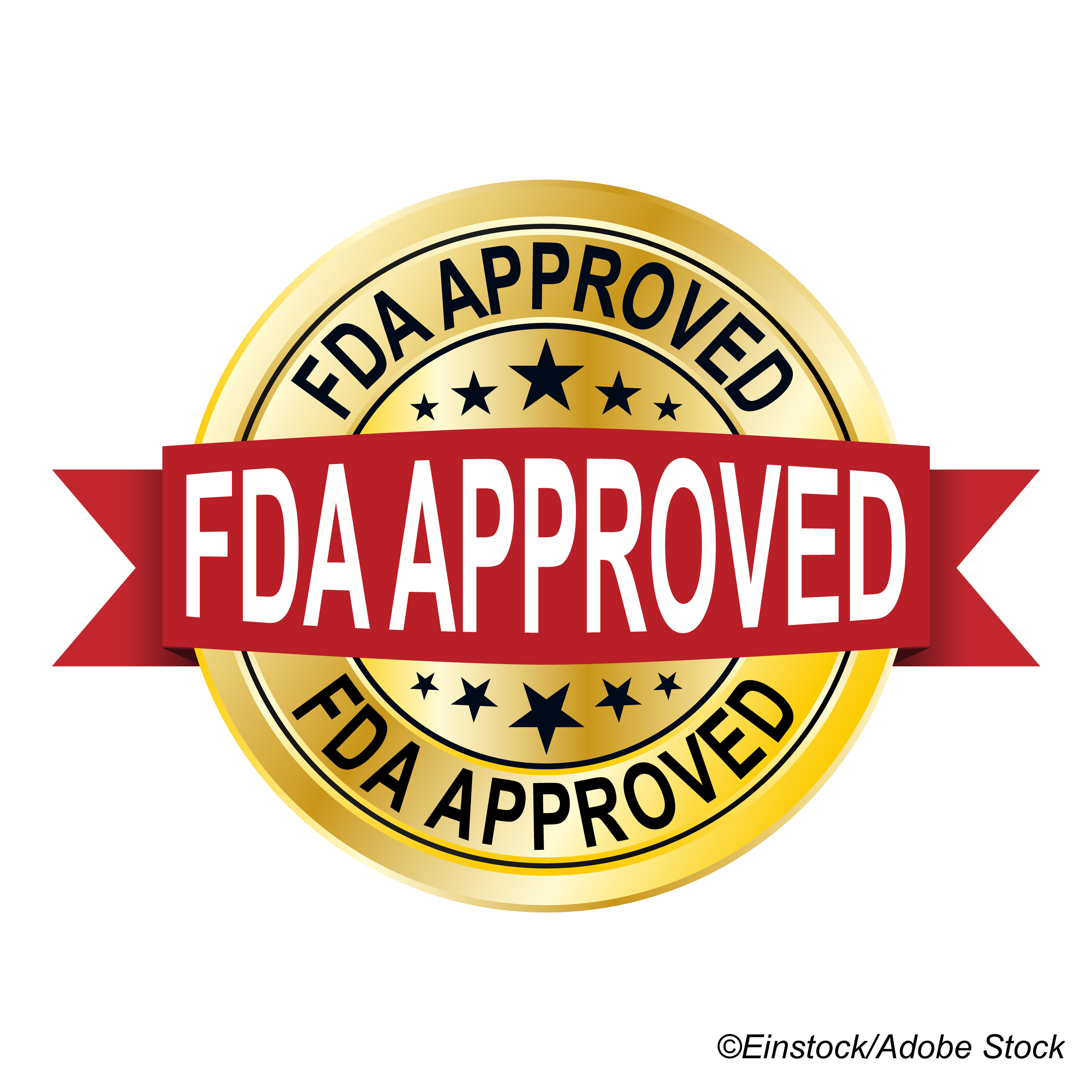 The FDA approved a supplemental indication for phentermine and topiramate extended-release capsules, for chronic weight management in adolescents ages 12 years and older who are obese.
The drug, which is intended for use as additional therapy along with a reduced-calorie diet and increased physical activity, was first approved in July 2012 for chronic weight management in adults with an initial BMI of 30 kg/m2 or greater (obese) or 27 kg/m2 or greater (overweight) in the presence of at least one weight-related comorbidity, such as hypertension, type 2 diabetes, or dyslipidemia.
The FDA announcement noted that adolescent obesity has increased over the last 50 years, with one in five U.S. adolescents now considered obese. Not only is obesity in pediatric patients a serious condition that can harm the individual's health by increasing the risk of many diseases, such as heart disease, but many obese children are likely to remain obese as adults.
"Lifestyle modification is recommended as first-line therapy; however, when lifestyle intervention is unsuccessful in reaching weight loss goals, medication may be considered," the agency explained.
The safety and effectiveness of phentermine and topiramate extended-release capsules for this age group were evaluated in a 56-week, double-blind, placebo-controlled study (NCT03922945) of 223 participants ages 12 to less than 17 years old with a BMI at the 95th percentile or greater for their age and sex, who had been unable to lose weight or maintain weight loss with changes to their eating habits or exercise routine.
Eligible participants were randomized to the trial drug—7.5 mg phentermine/46 mg topiramate (n=54) or 15 mg/92 mg (n=113), or placebo (n=56)—once daily after a titration period to their assigned dose. In addition, all participants were counselled in lifestyle modification, such as reducing calories and increasing physical activity.
At the end of the study, participants taking the combination capsules at the 7.5 mg/46 mg and 15 mg/92 mg doses lost, on average, 4.8% and 7.1% of their BMI, respectively, while individuals who received the placebo gained an average of 3.3% of their BMI.
The medication's effect on heart disease or death related to heart disease has not been established, nor has the drug been proved to treat weight loss in combination with other products, such as prescription drugs, over-the-counter drugs, or herbal preparations.
Phentermine and topiramate extended-release capsules can cause fetal harm if taken while pregnant, including an increased risk of oral clefts (cleft lip and cleft palate). It's therefore recommended that patients who can become pregnant obtain a negative pregnancy test result before starting treatment, perform monthly pregnancy testing, and use effective contraception while taking this drug.
Because of the increased risk for cleft lip and cleft palate with fetal exposure, phentermine and topiramate extended-release capsules are available only through a restricted program called the Qsymia Risk Evaluation and Mitigation Strategy.
The drug also carries additional warnings and precautions. It's associated with increased heart rate; with suicidal behavior and ideation; and with slowing of linear growth.
In addition, the medication is associated with acute myopia, secondary angle closure glaucoma, and other visual problems; mood and sleep disorders; cognitive impairment; metabolic acidosis; and decrease in renal function.
The most common adverse reactions reported in the pediatric clinical trial included depression, dizziness, joint pain, fever, flu, and ankle sprain. The most common adverse reactions in adults are a pins-and-needles sensation, dizziness, an altered or impaired sense of taste, insomnia, constipation, and dry mouth.
Full prescribing information is here.
Phentermine and topiramate extended-release capsules are marketed by Vivus LLC as Qsymia.