GENEVA—Although monkeypox cases have been reported in more than 50 countries and case numbers are steadily increasing, World Health Organization Director General Tedros Adhanom Ghebreyesus, MSc, PhD, said this "moment" of concern has not yet reached the threshold for him to declare a Public Health Emergency of International Concern (PHEIC).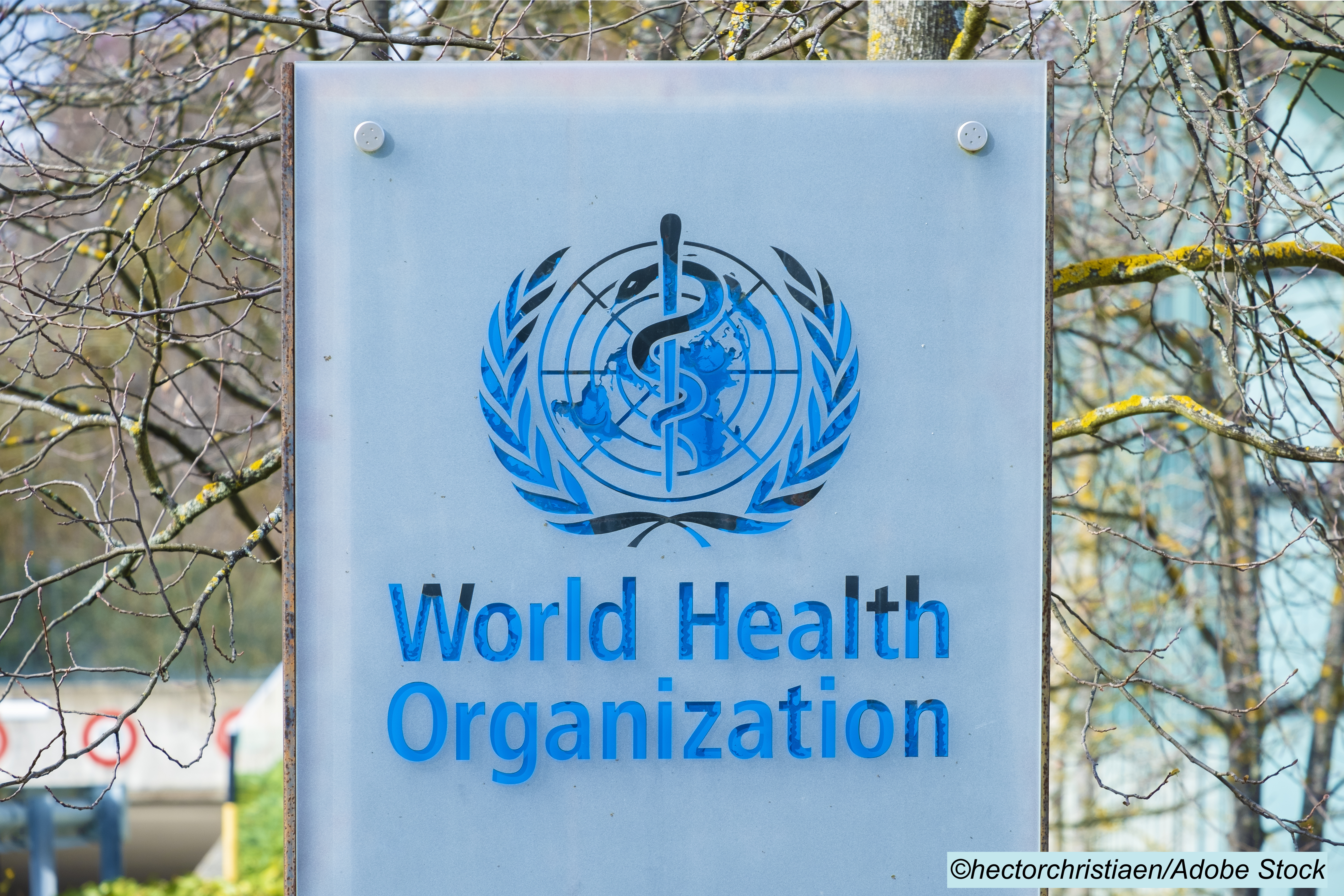 Speaking at a June 29 press conference, Ghebreyesus said that was the consensus reached by 11 of the 14 members of WHO's International Health Relations Emergency Committee at its meeting June 23. But the committee members did "acknowledge the emergency nature of the event and that controlling further spread requires intense response efforts. They also advise that I should reconvene them quickly based on the evolving situation, which I will do… the virus has now been identified in more than 50 countries, and that trend is likely to continue," he said.
Sustained transmission increases concern that "the virus is establishing itself and it could move into higher risk groups, including immuno-compromised children and pregnant women," Ghebreyesus added.
Asked about cases in children, Abdi Mahamud, MPH, WHO Incidence Manager, said "We're working very closely with all our member states… We are aware of about two cases in the U.K. and we are following up with Spain and France, and when we say children we are referring to individuals less than 18… some of them may be males age 17. As of now, we don't have any severe cases, but it is a group that we are really concerned about."
Michael J. Ryan, MPH, MB BCh, WHO Health Emergencies Director, noted that vaccinia vaccines, such as ACAM2000 or JYNNEOS, have been stockpiled by the U.S. and some other countries, "and those countries have expressed their willingness to share the vaccines." But he added that the use of those vaccines by other countries would be subject to regulatory approval in those countries.
Ghebreyesus pointed out that the press conference marked the mid-point of 2022, so he also addressed the ongoing Covid-19 pandemic, worldwide hunger, and the decision by the U.S. Supreme Court to reverse Roe v Wade.
Pandemic
Pointing to the ongoing challenge of dealing with Covid Omicron variants (Ba 4 and Ba 5), Ghebreyesus said "cases are on the rise in 110 countries, causing overall global cases to increase by 20%… the pandemic is changing, but not over. We have made progress, but we have not overcome the virus. It is becoming harder to track Omicron." WHO had called upon all member nations to have vaccinated 70% of their population at this point, and that goal has not been met. "In the past 18 months, more than 12 billion vaccine doses have been distributed… 75% of healthcare workers have been vaccinated… The Lancet estimates that 20 million lives have been saved. On the flip side, hundreds of millions of people in lower income countries are unvaccinated."
He said the vaccination rate in low income countries is 13%. In the past, he said that "hoarding of vaccines by rich and manufacturing countries was the major barrier to access… increasingly political commitment to getting vaccines out to people and challenges of disinformation have been the hurdles at the national level in 2022, with only 58 countries hitting the 70% target. Some have said it's not possible for low-income countries to make it. I was just in Rwanda, where second dose vaccination rates are now above 65% and understood to be rising… If there is enough political will domestically to ensure roll outs to communities… high vaccination rates are entirely achievable."
His Covid-19 review comes less than two weeks after the FDA approved two vaccines for children beginning at age 6 months, and Ghebreyesus punctuated his remarks with a not-so-subtle swipe at the U.S.: "If we don't share the fruits of science equitably, then we undercut the philosophy that all lives have equal worth. If rich countries are vaccinating children as young as 6 months old and planning to do further rounds of vaccination, it is incomprehensible to suggest that lower income countries should not vaccinate and boost their most at-risk."
WHO is also working with researchers on development of second-generation vaccines, including a pan-coronavirus vaccine. WHO Chief Scientist Soumya Swaminathan said a pan-coronavirus vaccine is still in the very early R & D stages, but "we are encouraged by progress that has been made, actually even over the last 12 months, especially in understanding immune response. And also what happens when you combine different antigenic elements… We're seeing now that with these mRNA vaccines, we are able to potentially create multivalent vaccines, not just using bits of coronavirus but even from different viruses. So a vaccine, for example, that will cover influenza, and coronavirus, and RSV [respiratory syncytial virus]."
Ryan said that another approach for future vaccines may be to combine both an injected vaccine and a nasal or oral vaccine. "That is how polio was conquered—the injected vaccine which prevents paralysis and the oral vaccine that actually shuts down transmission."
Hunger
Turning to what he termed a global food crisis, Ghebreyesus said "spiking prices of not only food but fuel and other commodities are leading to millions of people missing meals and going hungry. This is having major physical and mental health repercussions. People need access to affordable and nutritious food, as well as support through these difficult times. Some regions, like the Horn of Africa, are facing extremely serious food insecurity issues that could lead to famine. Over 80 million people—1 in 4 in the eastern Africa region—are food insecure and resorting to desperate measures in order to feed themselves and their families. Lack of food weakens immune systems and puts them more at risk of disease."
Ghebreyesus said he met with world leaders at the just-concluded G-7 Summit in Germany, and WHO is working with those "partners on the ground to respond to this health and nutrition crisis. This includes getting essential health services to those in need; treating sick children with severe malnutrition; and preventing, detecting, and responding to infectious disease outbreaks. WHO is setting up a hub in Nairobi from where it will coordinate the response and organize the delivery of life-saving services."
Abortion
Ghebreyesus concluded his formal remarks this way:
"Finally, in light of the decision by the U.S. Supreme Court overturning Roe v Wade, I want to affirm the WHO position: All women should have the right to choose when it comes to their bodies and health. Full stop. Safe abortion is healthcare. It saves lives, and restricting it drives women and girls to unsafe abortions, resulting in complications, even death. The evidence is irrefutable, limiting access to safe abortion costs lives and have a major impact, particularly on women from the poorest and most marginalized communities. Over the past 40 years, the global trend is toward women having greater access to safe abortion, and while last week was a setback, it more important that ever to come together to protect women's right to safe abortion everywhere."