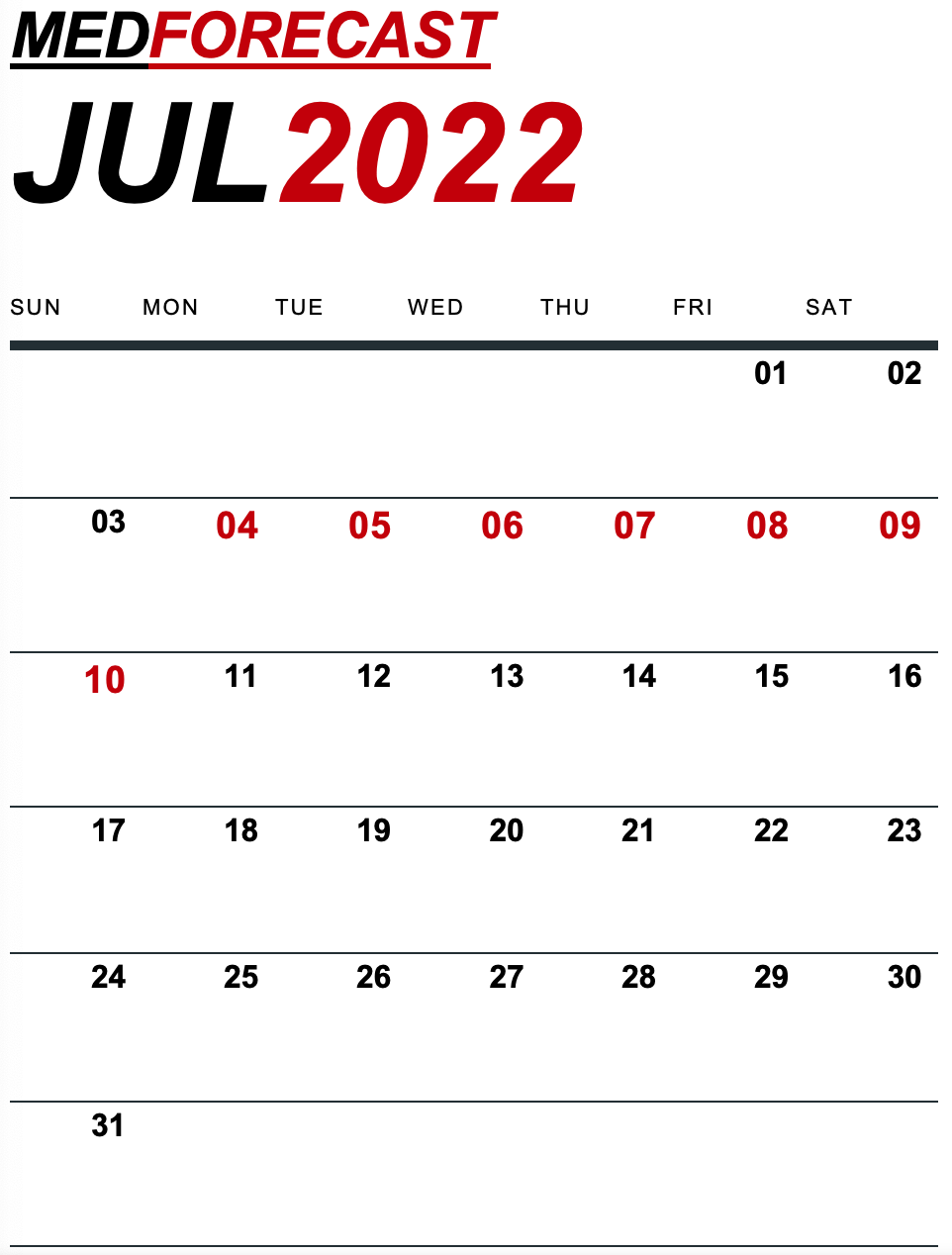 Ethan Snyder is a Contributing Writer for Trends-in-Medicine.
Here is the medical news to watch for July 4—July 10, 2022, but it is a very slow news week. Happy Fourth of July!
Neurology
The33rd World Congress on Neurology and Neuroscience will take place in London July 4-5. Topics will include depression and anxiety disorders, neuropharmacology, Alzheimer's disease, neuropathology, neuroendocrinology, multiple sclerosis, and more.
The 3rd World Congress on Neurology and Neuropsychiatry will take place in Rome July 4-5. Topics to be covered will range from neuro-infections to diagnostics, brain neurosurgery, neuropharmacology, neurodegeneration, and much more.
Primary care: The FDA is expected to make a decision by July 7 on use of Horizon Therapeutics' pegloticase injection (Krystexxa) in combination with methotrexate to treat chronic gout in adults refractory to conventional therapy to increase response rates.
Looking ahead, there are only three more meetings of note through mid-July, and all of them are in-person (no virtual component). For many medical conferences, including these, Covid-19 vaccination is encouraged but no longer a requirement:
The World Orphan Drug Congress USA will take place July 11-13 in Boston.
The American Society of Retina Specialists (ASRS) meeting will take place in New York City July 13-16.
The Complex Interventional Cardiovascular Therapy (CICT) workshop will be held July 15-16 in Pasadena CA.