In the U.S. from 2008 to 2018, the prevalence of anemia increased by 13% in pregnant women participating in the Special Supplemental Nutrition Program for Women, Infants, and Children (WIC), according to a study published in Morbidity and Mortality Weekly Report.
Federal requirements mandate an assessment for anemia for women who wish to participate in the national WIC program.
"The Special Supplemental Nutrition Program for Women, Infants, and Children (WIC) Participant and Program Characteristics (PC) data provide an opportunity to establish national and WIC state agency-level anemia surveillance for WIC participants. National and state agency anemia prevalences among pregnant WIC participants at enrollment were examined using 2008–2018 WIC-PC data," wrote Florence A. Kanu, PhD, of the CDC's Epidemic Intelligence Service, and fellow researchers.
Data were included from 90 WIC agencies throughout the 50 states, the District of Columbia, five territories, and 34 Indian Tribal Organizations. For this study, Kanu et al abstracted the following data from pregnant women:
Hemoglobin.
Hemoglobin test date.
Expected delivery date.
Sociodemographic characteristics.
Clinic zip code.
Trimester of pregnancy at the time of hemoglobin testing, estimated according to expected delivery date.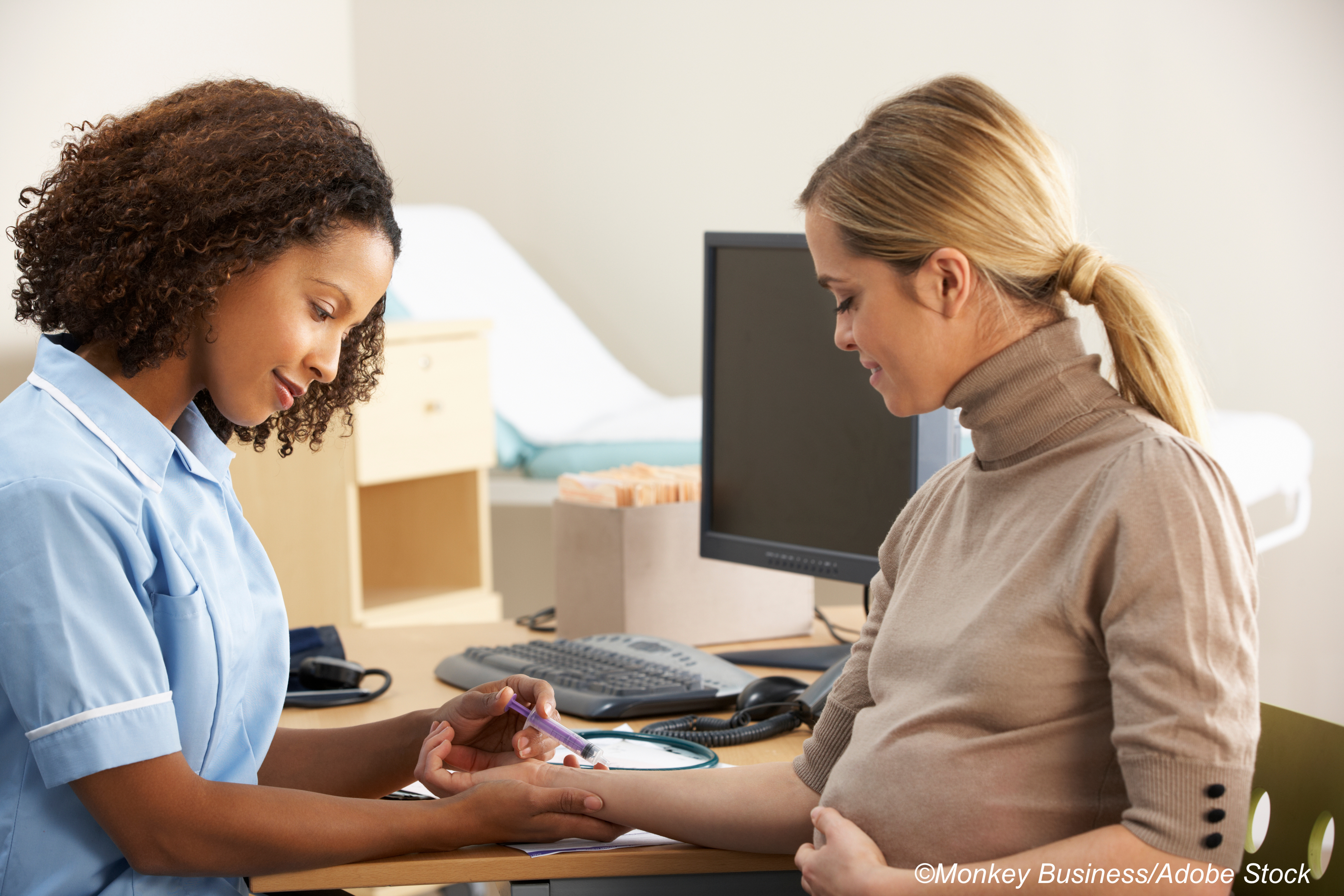 They defined anemia as an elevation-corrected hemoglobin of <11.0 g/dL during the first or third trimesters or <10.5 g/dL during the second trimester.
From 2008 to 2018, Kanu and colleagues found a 13% increase in the prevalence of anemia, from 10.1% to 11.4%. Further, they also found that roughly one in 10 pregnant women enrolled in WIC had anemia at the time of enrollment.
Non-Hispanic Black or African American women had a higher overall and by-pregnancy-trimester prevalence of anemia compared with other groups. Anemia also occurred more often during the third trimester of pregnancy compared with the first or second trimesters.
Other findings from this report include the following:
Mean age of WIC participants increased over time, from 24 years in 2008 to 26 years in 2018
The proportion of women who identified as non-Hispanic White decreased (from 40.8% to 34.5%), while the proportion of those who identified as Hispanic or Latino (from 33.0% to 37.6%) and those who participated in Medicaid increased (from 59.1% to 71.5%).
A full 59.2% of women underwent hemoglobin testing during the first trimester of pregnancy, the time most were certified to participate in WIC.
The prevalence of anemia increased in White, Black, and Hispanic women.
The prevalence of anemia declined significantly in American Indian or Alaska Native women, from 11.9% in 2008 to 10.4% in 2018.
The overall and by-trimester prevalence of anemia was higher among Black women compared with other racial/ethnic groups.
The prevalence of anemia was highest and most varied during the third trimester.
There were significant variations in the prevalence of anemia by state, race, and ethnicity. Significant increases in the prevalence of anemia among pregnant WIC participants increased in 64% of the 56 agencies included, but decreased significantly in 20%. When adjusted for differences in maternal age, race, ethnicity, and trimester at the time of hemoglobin testing, significant increases were seen in about 50% of all WIC agencies, and the prevalence of anemia was significantly higher in 2018 compared with 2008 (range: 0.6-18.6 percentage points; median: 2.7).
"Findings from this report indicate that anemia continues to be a problem among low-income women and reinforces the importance of efforts that ensure these women have access to healthier, iron-rich foods before and during pregnancy. This includes ensuring that eligible women are enrolled in WIC early during pregnancy," wrote Kanu and colleagues.
"WIC-PC allows for routine anemia surveillance to identify groups of women at higher risk for iron deficiency and provides evidence that anemia among pregnant women with low income is an ongoing public health problem. WIC provides nutritious foods, including those that are iron-rich, to supplement the dietary needs of pregnant women, as well as nutrition education and referrals to health care and social services. Anemia assessment at WIC certification is an efficient means to identify women with this nutritional risk who might need more support," they concluded.
Limitations of this report include that these findings may not be generalizable to all low-income pregnant women, failure to adjust for smoking status in hemoglobin measurements, the exclusion of almost one-third of records and concerns about data quality in estimating anemia prevalence.