There is more to worsening heart failure (WHF) than hospital admission rates, according to an analysis of hospitalizations, office and emergency department (ED) visits, which found that outpatient care—ED visits/observation stays and office visits—account for about half of WHF episodes and are a major driver of increasing heart failure (HF) morbidity.
This increase in outpatient WHF appears to be partially explained by a type of healthcare economics whack-a-mole that is one of the quality initiatives included in the Affordable Care Act: the Hospital Readmission Reduction Program, which has a stated goal of improving HF care, while saving some of the billions spent annually on it by levying financial penalties on hospitals that routinely discharge HF patients only to readmit them in less than 30 days.
An unintended consequence, according to Andrew P. Ambrosy, MD, of Kaiser Permanente Northern California's Solutions Through Technology and Advanced Analytics Research (STAR) Group, Oakland, and colleagues who report their findings in the Journal of the American College of Cardiology , is a change in the epidemiology of HF, which diminishes the value of hospitalization to track acuity.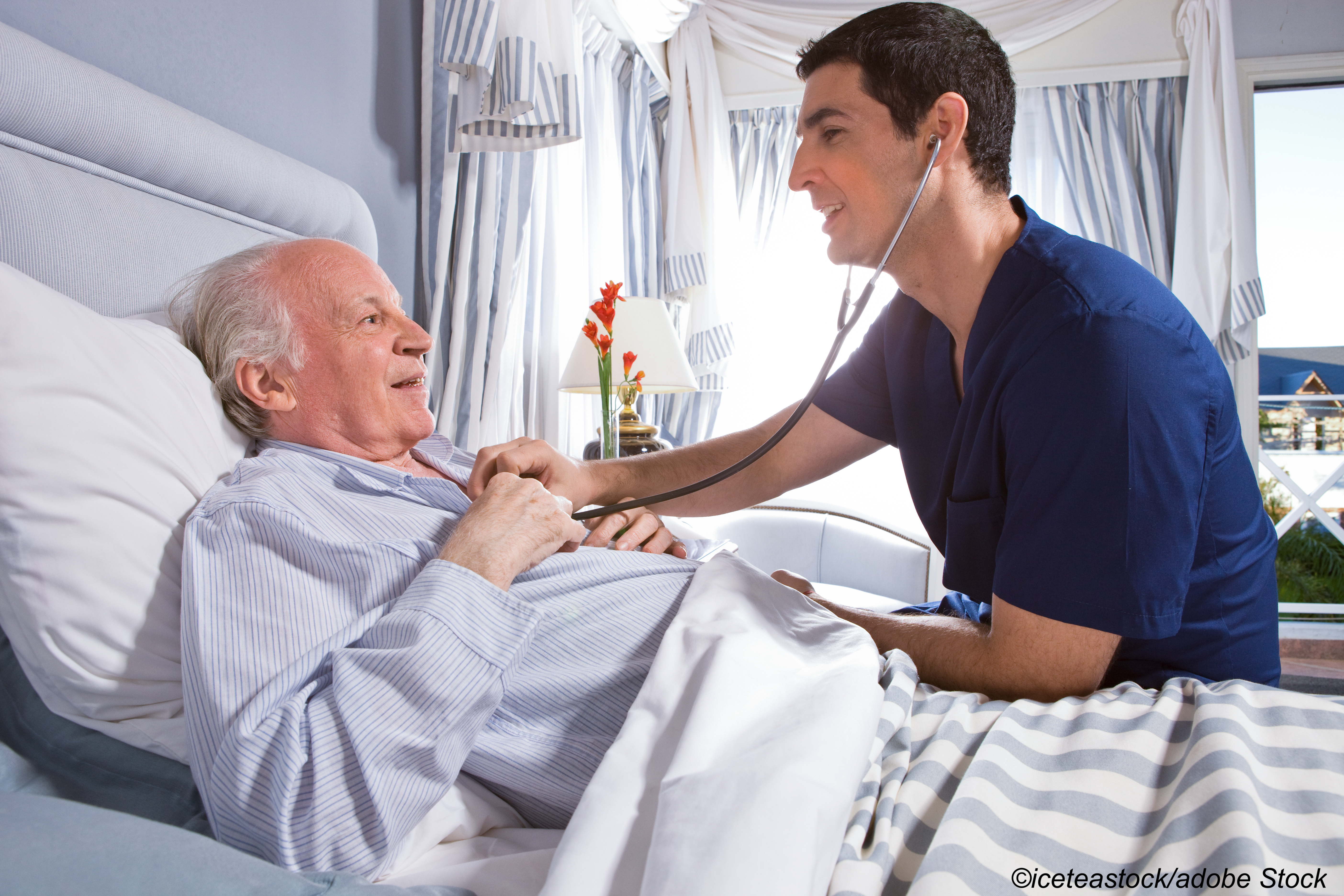 Analyzing a decade of electronic health records, Ambrosy et al identified 1,136,750 unique HF encounters, 0f which 126,008 were WHF episodes, "including 34,758 (27.6%) outpatient encounters, 28,301 (22.5%) ED visits/observation stays, and 62,949 (50.0%) hospitalizations. The annual incidence (events per 100 person-years) of WHF increased from 25 to 33 during the study period primarily caused by outpatient encounters (7 to 10) and ED visits/observation stays (4 to 7). The 30-day rate of hospitalizations for WHF ranged from 8.2% for outpatient encounters to 12.4% for hospitalizations."
In an editorial James L. Januzzi, Jr., MD, of Massachusetts General Hospital, Harvard Medical School, and the Baim Institute for Clinical Research, and Javed Butler, MD, MPH, MBA of Baylor Scott and White Health, Dallas and the University of Mississippi, in Jackson, Mississippi, put it this way:
"The authors found that among more than 100,000 individuals with HF, having more than 1.2 million visits over the study duration, worsening HF was more common than inpatient hospital stays for the diagnosis, and its frequency increased over the study duration. Furthermore, those with worsening HF in the office were significantly more likely to require subsequent inpatient care. These results provide clarity about something that has been hiding in plain sight the whole time: worsening HF is highly prevalent, morbid, and represents a valid target for care improvement for preventing it and its subsequent consequence of hospitalization and mortality risk. Hospitalizations are important; however, our focus must shift toward a goal placed on prevention of the worsening HF that precedes the need for inpatient care. This can only be achieved by shifting our focus in clinical trials from prevention of hospitalization and death to a greater emphasis on excellence of care and avoidance of worsening HF that diminishes the value of hospitalizations as a surrogate for heart failure morbidity."
Ambrosy and colleagues looked at calendar year cohorts of adults within the Kaiser Permanente of Northern California system over a decade of HF care (2010-2019) .
"Electronic health record (EHR) data were accessed for outpatient encounters, emergency department (ED) visits/observation stays, and hospitalizations. WHF was defined as ≥1 symptom, ≥2 objective findings including ≥1 sign, and ≥1 change in HF-related therapy. Symptoms and signs were ascertained using natural language processing," they wrote.
The sample included 103,138 individuals, the mean age was 73.6 and fewer than half (47.5%) were women. Most of the participants were White (63.5%), while 12.4% were of Hispanic ethnicity, 9.8% were Black, 10.4% Asian/Pacific Islander, and 7.8% multiracial.
Heart failure with preserved ejection fraction (HFpEF; LVEF ≥50%; n=50,059) was the most predominant type, followed by HF with reduced ejection fraction (HFrEF; LVEF<40%; n=16,293) and HF with mid-range EF (HFmrEF; LVEF=40%-49%; n=11,931). About a quarter of the sample (n=24,855) had unknown EF.
"The prevalence of cardiac and noncardiac comorbidities was high, including 37.4% atrial fibrillation/flutter, 41.1% diabetes, and 44.7% chronic kidney disease. The use of angiotensin-converting enzyme inhibitors/angiotensin receptor blockers/angiotensin receptor-neprilysin inhibitors was 68.6%, b-blockers was 73.8%, and mineralocorticoid receptor antagonists was 9.2%, with 69.4% of patients being prescribed a loop diuretic agent at baseline," according to Ambrosy et al.
The study had a number of limitations including the fact that it was "not technically feasible to incorporate several potential therapeutic interventions for WHF including intravenous vasoactive medications, temporary mechanical circulatory support, and/or chronic renal replacement therapy, because these treatments were either inconsistently documented and/or lacked diagnostic specificity for WHF." Additionally, changes in outpatient diuretics often may be handled by direct communication with the patient and may not result in a new prescription.
Ambrosy and colleagues concluded that "following an index outpatient encounter for WHF, the subsequent rate of ED visits/observation stays or hospitalizations for WHF was more than 10% and only marginally lower than the event rate following an index hospitalization for WHF. This strongly supports the validity of outpatient WHF as a clinical construct, and future patient-oriented research should incorporate this emerging endpoint."
Finally, Januzzi and Butler offered this exhortation: "This is an all-hands-on deck moment: education, utilization of clinician and patient-facing tools, care prompts within the electronic health record to trigger better GDMT adherence, or even establishment of 'GDMT clinics' are all important steps to rapidly institute quality HF care and are the best chance to keep our patients stable early in their journey, preserve health status, and to reduce the risk of later disease progression."