Peanuts and cracker jacks at the ballpark this summer may still not be on the menu for kids, even if they had guideline-based early peanut introduction as infants, according to a study from Australia.
In population-based cross-sectional analyses, following 2016 Australian guidance that calls for bringing peanut into a diet before age 12 months was not linked with a statistically significant lower or higher prevalence of peanut allergy, reported Jennifer J. Koplin, PhD, of the Murdoch Children's Research Institute/Royal Children's in Parkville, and co-authors.
Specifically, they found that among 7,209 infants (n=1,933 in 2018-2019, n=5,276 in 2007-2011), peanut allergy prevalence was 2.6% (95% CI 1.8% to 3.4%) in the later time period versus 3.1% in the earlier time period, for a −0.5% difference (95% CI –1.4% to 0.4%, P=0.26), "[a]fter standardizing for infant ancestry and other demographics changes," they wrote in JAMA.
Speaking of ancestry, there was some benefit tied to early peanut introduction depending on infant age and ancestry, Koplin's group reported, with earlier age of peanut introduction significantly associated with a lower risk of peanut allergy among infants of Australian ancestry, but not among infants of East Asian ancestry. However, the authors noted that there was a bump in infants of East Asian ancestry—"a food allergy risk factor"—over time at 16.5% in 2018 to 2019 versus 10.5% in 2007 to 2011.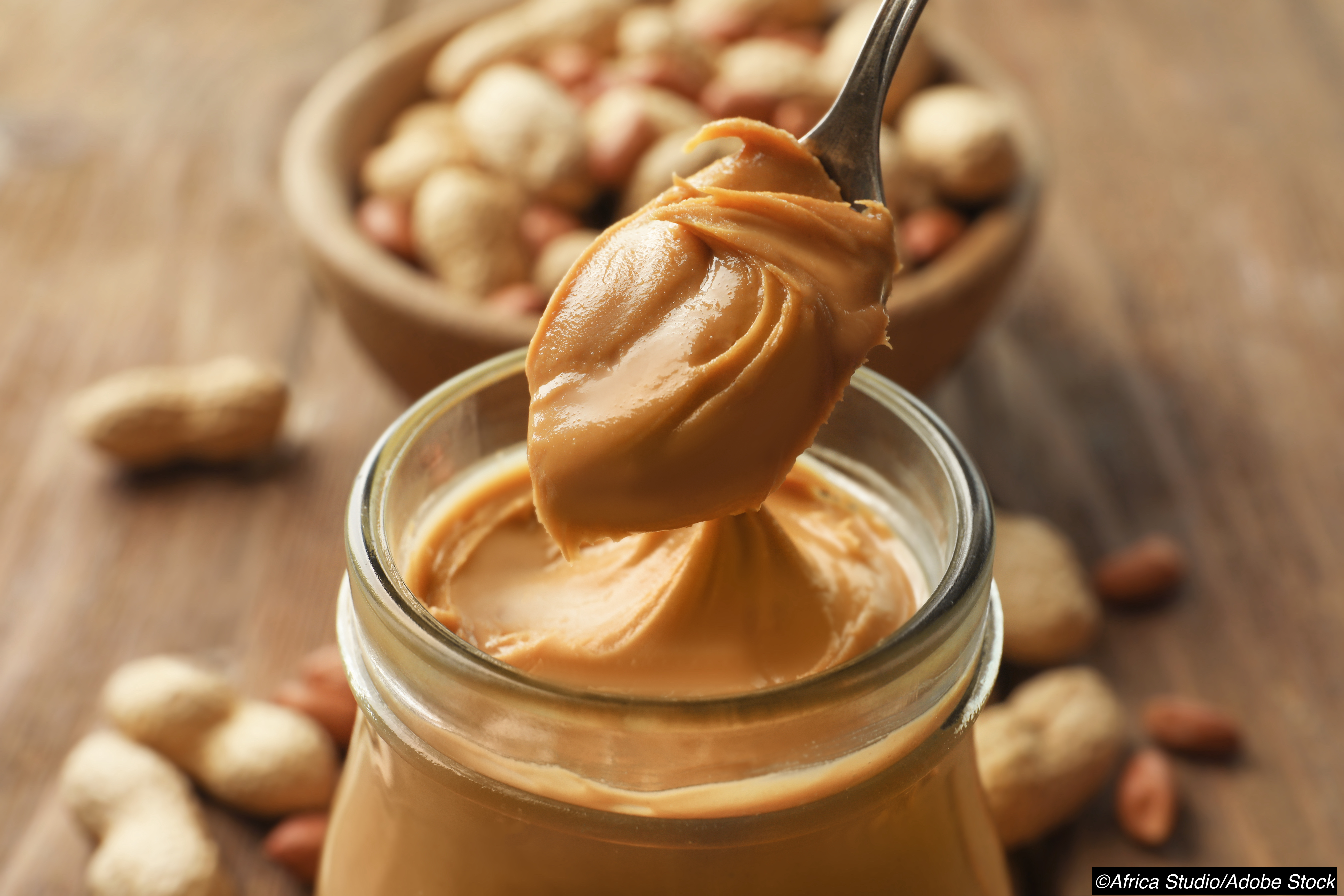 "The high prevalence of peanut allergy in Melbourne, Australia, [in the two population-based studies] despite early peanut introduction, suggests an important contribution of other early life environmental factors," they wrote. "An increase in less-researched environmental risk factors, potentially interacting with genetic susceptibility, could have masked the protective association with earlier peanut introduction." Other potential food allergy risk factors that were not measured in the current study were maternal gut microbiome and vitamin D deficiency, Koplin's group added.
In an editorial accompanying the study, Robert A. Wood, MD, and Jennifer Dantzer, MD, MHS, both of Johns Hopkins Hospital in Baltimore, pointed out that the Australian group "took the most straightforward approach by simply recommending that peanut be introduced to all infants before 12 months of age, which is in sharp contrast to the initial U.S. guidelines that focused on peanut introduction for high-risk infants," such as infants with severe eczema, egg allergy, or both, per 2017 guidance from the National Institute of Allergy and Infectious Diseases (NIAID) and other groups.
The NIAID guidance was built on results from the pivotal LEAP trial, and findings from the current study did not fall in line with LEAP results. "One possibility is that results from the LEAP trial are really not applicable to the general population, either because the benefits of early introduction are specific to high-risk infants or because the benefit requires consistent ingestion of high doses of peanut," according to Dantzer and Wood.
They noted that the current study had some factors that may well have influenced the results, such as a higher percentage of participants with a family history of food allergy, but they also acknowledged that the data "represent the only evaluation of early peanut introduction in a population-based setting," and "the results… clearly demonstrate that feeding practice change is a feasible goal… Further research is needed to determine whether other approaches, such as introducing peanut in doses and frequency similar to those used in the LEAP trial, could reduce peanut allergy."
Koplin's group drew data from the HealthNuts and EarlyNuts studies. A little over half of the participants in both time periods assessed were male and the median age was around 12 months. Infant ancestry was Australian in the majority of participants. About 20% of those in the 2018 to 2019 time period had a family history of food allergy versus around 13% of those in the 2007 to 2011 time period.
"Questionnaires collected data on demographics, food allergy risk factors, peanut introduction, and reactions," they explained. "All infants underwent skin prick tests to peanut and those with positive results underwent oral food challenges."
The authors found that infants in the whole 2018 to 2019 sample had been introduced to peanut earlier (before age 12 months) than the 2007 to 2011 sample at 85.6% versus 21.6%, respectively.
As for significant ties between earlier age of peanut introduction and lower risk of peanut allergy among infants of Australian ancestry in 2018 to 2019, they reported an adjusted odds ratio (OR) of 0.08 (95% CI 0.02 to 0.36 at age 12 months versus ≤6 months), and an adjusted OR of 0.09 (95% CI 0.02 to 0.53) for age 12 months versus age 7 to >10 months.
Koplin and co-authors also addressed differences in their study versus LEAP among East Asian infants, explaining that the U.K. trial "showed earlier peanut introduction prevented peanut allergy among those of the 'Indian subcontinent'… but not in 'Asian' from 'China, Middle East, and other.' Different introduction patterns may have contributed to the findings. Infants of East Asian ancestry in this study were introduced to peanut later, which may have attenuated the association with early peanut introduction in East Asian infants. There is also some evidence from other studies conducted in Asia that the timing of introduction of allergenic foods may be less important among infants of Asian ancestry."
Where do these findings leave clinicians as they navigate their patients through food allergies? Wood and Dantzer recommended that, "given the potential for benefit and the low risk of harm, the results of this important study should not dissuade clinicians from following current consensus guidance that recommends early peanut introduction for infants."
A 2020 survey-based study of U.S. pediatricians in JAMA Network Open reported that 93% were aware of the this consensus guidance, but only 29% fully implemented them while 64% partially implemented them. In an accompanying commentary, Marcus Shaker, MD, MSc, of Dartmouth-Hitchcock Medical Center in Lebanon, New Hampshire, and co-authors cautioned that guidelines "becomes more harmful if only partially adopted… When [food allergy] screening is performed without recommended confirmatory testing (i.e., supervised oral challenge), overdiagnosis is associated with a failure in early peanut introduction on a much larger scale, which translates into missed opportunities for preventing peanut allergy."
Finally, in an interesting twist, a 2022 study found that self-reported, doctor-diagnosed food allergy was associated with lower SARS-CoV-2 infection risk (adjusted hazard ratio [aHR] 0.50, 95% CI 0.32 to 0.81). "It is possible that pathobiology common among subjects with food allergy underlies this association… in vitro experiments have found that IL-13 stimulation of the airway epithelium both lowers ACE2 levels and inhibits SARS-CoV-2 infection," wrote Max A. Seibold, PhD, of National Jewish Health in Denver, and co-authors in the Journal of Allergy and Clinical Immunology.